---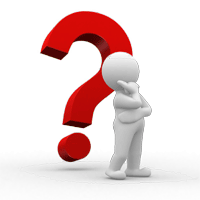 FREQUENTLY ASKED QUESTIONS (FAQ)
A Paving project can be a big – and an expensive – job. You're bound to have lots of questions. First and foremost feel free to pick up the phone and give us a call, or send us an email, or fill out our handy form on our Estimate page. Our Trained and experienced representative will be able to provide you with the information you need.
NO OBLIGATION!
We're convinced you will feel comfortable with our service and expertise – and choose us for your paving needs. If we don't have the answer – we will know someone in the local area who does! That said: we do have many customers who have similar questions at this stage of the process and we can offer you some Frequently Asked Questions – and their answers below. If you don't see your question on the list please contact us!
Q – How thick of asphalt do I need?
A – Depth of asphalt depends on vehicle's weight and frequency of use.
Typical residential depth is 2 inches of asphalt after compaction. A lot of people feel comfortable with 2.5 inches.
Light Industrial and Commercial depths starts at 3 inches. As stated above heavy loads and high use will require a thicker amount of asphalt.
Q- Why do I need so much rock for the base of my asphalt?
A- Most of the strength of asphalt comes from the rock base that's under it, recommend rock depth is 8 inches for a new driveway. 6" can work during summer months. Commercial/Industrial increases to 10 inches and above.
Rock is an important part of an asphalt project, be generous with it.
Q- How much will it cost?
A- Prices vary depending on several factors. How far are you from an asphalt source? Size & shape of the project ie. will it involve hand work or can we use a paving machine? Small size project have a high ratio vs. the minimum costs per square foot. How long will it take us to pave? Will we need traffic control to safety do your project? Will we need to separate the work due to access constraints? Will we need to do additional grade work before paving? What depth of asphalt is required?
As you can see a lot goes into preparing a quote for your project and there is no fast and easy catch all price. There is nothing worse that being too low on a rough phone quote and then seeing a project and realizing the actual estimate will be higher.
Q- Can I use a Charge Card to pay my construction invoice?
A: Sorry, we do not accept charge cards for payment. We do accept
checks and cash.
Q- When can I use my new asphalt once you pave it.
A- Typically we request you wait overnight to use your new asphalt. Commercial/Industrial urgency and weather can alter the time before use.
Q- How do I protect my new asphalt?
A- New asphalt and during the first hot summer months will scuff when turning on it. Remember to turn your wheels as you travel forward or backward to minimize the scuffing. The scuffed areas blend out over time.
Its important to note that static weight focused to a small area can punch its way through new asphalt. Bicycle and motorcycle kick stands, tires of parked trailers and cars can also depress the asphalt if left in the same place for long periods of time. Trailer jack are also hard on new asphalt. If you need to store these items on new asphalt please disperse the weight with sections of plywood or other larger area material that's stiff.
Gasoline, break clean, and other solvents cut through asphalt rapidly. Diesel, oil, and lubricants break the bonds of the asphalt oil slowly and cause soft areas to form that become discolored. Absorbing these spills with an absorbing material (Kitty litter, rice husks, or shop floor powered) will help prevent deterioration.
Q – Do I really need to sealcoat my asphalt?
A – We recommend sealing your asphalt the first summer after installation. With the proper sealing product it can significantly extend the life of your asphalt.
Q- What is proper maintenance for my asphalt and how long will it last?
A- Sealcoating every 2 -4 years:
Broom or blow clean your asphalt instead of power-washing.
Keeping it clean of leaves and moss.
Filling cracks that appear over time between sealcoats.
Sealcoating and keeping up with proper maintenance can extend the life of your asphalt for years.
Q- What kind of weather do you need to pave my job?
A- It depends on the type of work we are preforming, for home owners we prefer warm early in the day with little to no precipitation.
Q- Why isn't my asphalt smooth like glass?
A- Asphalt is basically rock with an oil binder. Through the rolling process the
asphalt becomes compacted and smooth along the plane of the roller but there are still voids between the rocks at the surface and through out the asphalt. While compaction minimized the voids they can be seen.
Different asphalt designs use different rock sizes and oils for different uses. If for some reason you need to pull over along the side of a new highway take a good look at the voids in the road. That asphalt is designs for a lot of heavy use and heavy loads and the voids look large.
Q-Is there a difference between different Asphalt paving companies ?
A-Yes. Many Paving companies rely upon subcontractors to handle all the different aspects of paving jobs. HOSS Paving owns our equipment. so we can schedule the projects efficiently. We can get your job done quickly and correctly!